HiveMC Forums
​
Hello Bees! Welcome to this weeks Feature Fri...Saturday. Close enough. This week we have a new casual game for you. It's time to meet,
Dr. Zuk.

TheLab is a very casual, easy, relaxing game to play with friends (or some of the 5.4 million players). When you join a game of TheLab you will be briefed by Dr. Zuk himself on 3 out of 14 experiments... with more experiments been added weekly. Remember, it's currently in BETA so expect bugs! We'll be sure to fix all reported ones swiftly.
Want to play? Just connect to
play.hivemc.eu
and use the compass to navigate to "TheLab".
US servers coming soon.
​
Also, this is our first game to use a ResourcePack. The resource pack only adds sounds and music to the game, so it's not required but I'd highly recommend it. The server suggests the resource pack to you when you join, but make sure you have "Server Resource Packs" enabled - you can find the option when you press "edit" on a Minecraft server in your list. Want to download the pack yourself and have it always on?
Here you go.
Experiments?

Experiments are small games that we thought would be fun and...
​
Hey bees!
Welcome back to another Feature "Friday"! This week is a bit light on content, as we've been mainly focussing on all the behind-the-scenes updates due to name changes, our
upcoming minigame (The Lab)
, and updates to our staff back-end. But don't worry, we've got some nice Cowboys and Indians and Deathrun updates to keep everything fresh.
Cowboys and Indians Update
Especially after the 1.8 update, Cowboys and Indians required some updates and bugfixes. We've rolled out a bunch of updates and fixes out last night, and will be monitoring the game to make sure it runs as smooth as it should. Here's whats new:
Brand new rank titles: just like in BlockParty, DeathRun and more, based on the amount of points, you get assigned a rank! There's 13 obtainable ranks, with one special extra rank for the #1 on the leaderboards.
New, individual in-game scoreboard: The scoreboard system has been improved to show more relevant data, as well as a clearer design.
Lobby scoreboard additions: the lobby scoreboard now shows the same statistics as /records.
Team chat: use /teamchat (or /t) to send a chat message only to your team.
New item: Slowdown Wall! Places a 3 wide, 2 high cobweb wall, slowing down or catching your enemies. This item replaces the removed Hulk Smash. (Hulk Smash made it very awkward when making maps for this game so we are happy to...
Hey bees,
Update: name changes are live, post updated,
Minecraft name changes are now available! For all the details from Mojang, make sure to check out their
blog post
!
It's been 11 months since we last posted anything about name changes, so here's a quick refresher/FAQ:
You will keep your rank, statistics, credits, tokens, unlocks, achievements, friends, punishments and any other data attached to your account when you change your username.
If you own any account that is banned because the original username was deemed inappropriate, you can appeal the ban after you change it to something acceptable.
You can see your friends name history by using the following command: /friend history currentign
To protect our network stability, some of our systems use a cache to save username to UUID translations: because of this, it might take up to 30 minutes for your new username to visible/usable on our website and friend system.
Hive services will only use your new username if you log in to

the server

(EU or US) at least once with your new name.
If you lost your Optifine cape after a name change, you can find a guide describing how to get it back HERE.
We are not Mojang or Optifine support: whilst we will do our best to...
​
Hey Bees!
It's time for another Feature Friday update! Whilst a lot of the updates we've done this week are mainly behind the scenes, we do also have some highly requested features/updates to announce.
New Cowboys and Indians map: Warehouse
We've added a brand new CAI map: Warehouse. This amazing map built by
@spherefs
from Team Nectar, with an interesting design to the map. It tests your skills and separates the good CAI players from the great CAI players.
The map has been live on all the servers since yesterday, but if you haven't checked it out yet, go do it now!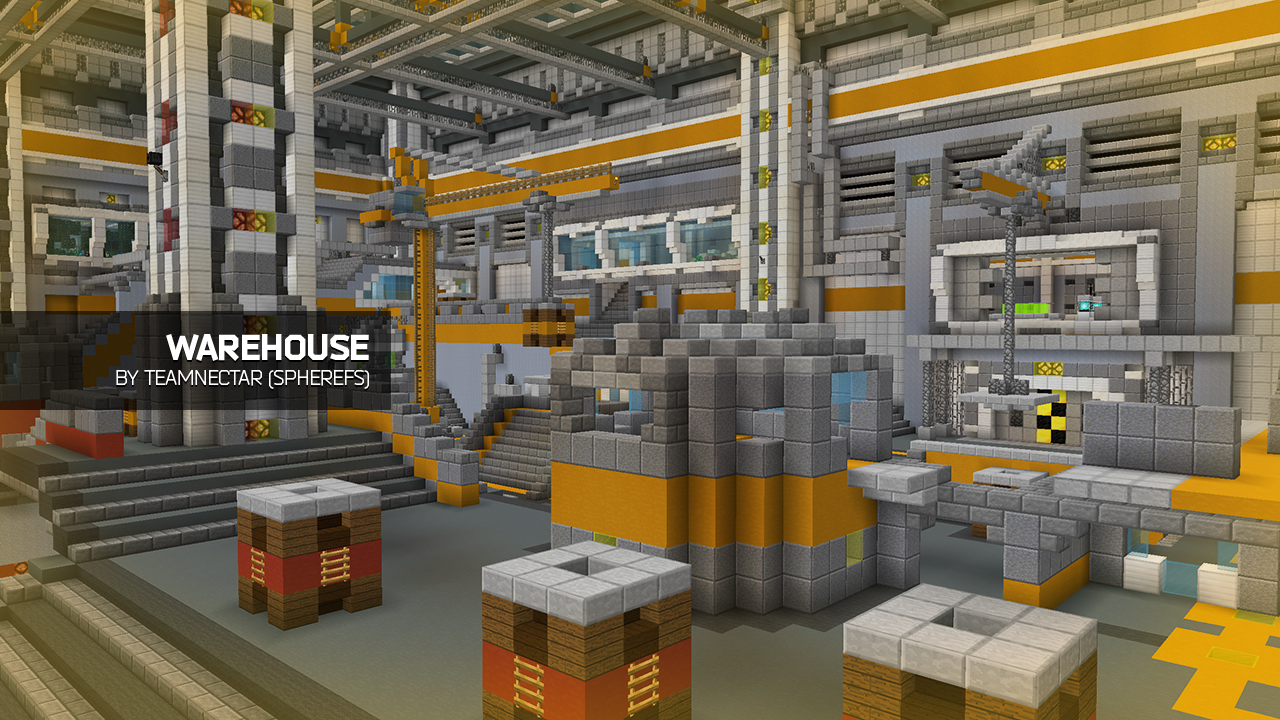 ​
Achievement Updates: In-Hub viewer and global updates
It's now way easier to keep track of your achievement progress: just check them out in the hub! Simply open up The Hive Menu (right click the Nether Star in the center of your inventory!), and click the achievement book. From here, you can check out your achievement progress on all games, as well as global achievements.
We're currently working on some final updates on the tracking of global achievements, to make sure they are always loaded and saved. After this, we will be starting the rollout of achievement rewards, more on this soon!
Website Updates
@JollyajaX
has been working hard on the overhaul of the player profiles on the website, this will be rolled...
Hey bees!
As this week's real Feature Friday requires some network maintenance, we will be rolling out the complete update a bit later, so we don't interrupt everyone's weekend entertainment. However, we have already release a part of this week's updates, so continue reading to learn all about them.
Global Achievement: The Swarm
Most of the global achievements will be released with the maintenance we mentioned above, but The Swarm achievement is already live! This achievements is quite unique: you can only get it by being killed with someone that already has it (starting with all Hive Owners). At the time of writing 10.000 people are already "infected", with more bees joining it every second. The Swarm is obtainable in every minigame featuring PVP eliminations (that's all Hive games, except BlockParty and Splegg).
Survival Games Point Fixes

We've managed to track down some nasty bugs with the point tracking in Survival Games, and all point-related bugs are now resolved. This also fixes the win bonus (+ first win of the day bonus), enjoy!
That's it for now, expect a way bigger change log in the post-maintenance update!
Youri, Ed, Matt, Swarmis.
Hey Bees!
This year, during 2015 we're planning on bringing a huge amount of content to The Hive. As a result, we've decided that Fridays will be our 'Update Day'... named Feature Friday! The idea being that we post updates about what's changed, what's new and what's to come, on Friday. Now, it won't be every Friday, as things can get in the way, we might get ill or we might get lost on our Thursday late night onesie skiing race. BUT, we want it to be regular... so keep a look out.
ANYWAY. ON TO THE UPDATES.



SG4: Revamped by Team Nectar!
Team Nectar have been really busy giving one of the most popular Survival Games maps ever, SG4, some new life. You may have already played this in the form of a Christmas version - however, this is the real... super awesome... super sexy... super fun to play revamped edition. If you see any awesome Nectar members about, be sure to say thanks! (Especially
@spherefs
,
@Mouldy_Burrito
,
@mr_mikeman
and
@due62
).
Note:
Some silly people seem to think we removed the original SG4 map...we didn't and never will. Why would we remove such a popular map? You can vote for the old one or this new one, or one of the many others maps
There are tier 2's on this map... We'll let you guess where and how many. What's the fun in telling you?!...
Hey Bees!
Well, 2014 was an awesome year... but 2015 is the year we go all out on The Hive. We have so much planned, there's hundreds and hundreds of items on our todo list.... each better than the last. Myself and
@JollyajaX
are pumped to start developing these things, most never seen before!
ANYWAY! Last night we rolled out some brand new stuff to The Hive, which should give you a good taste of what's to come in this new year.
New Hub

Now that Christmas is over it's time for a brand new hub! The snow and all the decorations are gone, but we've added quite some new things to compensate:
OITC and Cranked have been moved to one of the two new "domes". These are located where the Wardrobes and Merchants used to be. Helps us add more games, without making the hub bigger!
Hub merchants are now living in the center of the hub, right where you spawn - towards the LaunchPads on each side. The Wardrobes are below the spawn.
Hotbar items have been reworked. All items are better labelled, have proper descriptions and menus are more organised.

Game Achievements


We've been hinting at this feature for a long time. This update sees phase one being released. You can now earn achievements in Survival Games, Trouble in Mineville, Cowboys and Indians, One in the Chamber,...
Hey bees! It's time for a super tasty update!
DeathRun has been a huge success, and every week we're planning on adding some AWESOME new maps from our amazingly talented build team... Team Nectar. This map is based in space, and sees you all running to be the first people to board the space ship away from this dangerous place. But remember, deaths are after you and they won't be nice. Enjoy some screenshots, but it'd be so much better to
GO PLAY IT. IT'S LIVE ON ALL SERVERS... NOW!
Love you
all!
Youri, Matt, Ed, Space-Dennis (Spennis?).
Hey bees!
We just finished completely rolling out our very first big DeathRun update! Containing a number of highly requested changes and some little fixes, this update is bound to improve your DeathRun experience.
Runner invisibility toggles:
Tired of not being able to see the block of the parkour? Worry no more, invisibility toggles are here! This brand new toggle item, found in the last slot of your hotbar, allows you to toggle between:
Runners Visible: both runners and deaths appear fully visible.

Runners Transparant: runners appear see-through (ghost-like), deaths are fully visible.
Runners Invisible: runners are completely invisible, deaths are fully visible.
Your invisibility setting only affects yourself and not how any other runner or death sees you. The setting will be saved and automatically applied in your next game.
Point fixes:
We've fixed some cases where runners got rewarded multiple times for the same checkpoint, these should now all been resolved. If you see any other (point)bug, don't look directly at it, but go report it in
the designated Bug Reporting forum
!
"The Prison" trap update:
We've heard your feedback, and the water-flow trap in The Prison is now a lot smaller, and fully deactivates a whole lot faster as well. We've also removed the speedboost before the wall-trap, as it relied more on ping than skill. We're also making good progress on making the...
Hey Bees! Let's start by saying.....
Merry (second day of) Christmas / Boxing Day / Holidays!​
Last night, just before the end of Christmas day, we hit the huge milestone of
5 MILLION Unique Players
!
That's more than the total population of for example New Zealand, and soon we will overtake Norway as well! This was an awesome gift, and it really made our Christmas magical!
Game Specific Stuff
I'm sure some of you are a little nosy as to see exactly how each game has been doing! We've been doing this overview since we hit 3 million, so let's continue the tradition:
Survival Games - 3,748,781
Hide and Seek - 3,628,896
Splegg - 3,023,606
Trouble in Mineville - 2,923,811
The Herobrine - 2,850,649
One in the Chamber - 2,538,458
BlockParty - 2,158,530
Cowboys and Indians - 1,688,885
Cranked - 1,208,281
SG: Heroes - 681,926 *
DeathRun - 141,922 *
*: These games were released between our 4 and 5 million milestones.
Christmas Sale
It's not too late to profit from our
20% off Christmas Sale
! Head over to
store.hivemc.com
and use the code
SANTA
to get 20% off EVERYTHING!...