HiveMC Forums
​
Hey Bees!
Welcome to another
Feature Friday
! This week we're taking another step integrating all our services, announcing some changes to our punishments, and discuss our presence at
Minecon 2015!
To play all these updates, simply connect to
hivemc.eu
or
hivemc.us
​
New Premium Perk! - Forum Rank Integration
We're continuing our service integration, this time with forum ranks! If you have a Gold, Diamond or Emerald rank on the server, you can now get this rank on the forums. Simply head over to the link below and follow the steps! Regular members can also link, any future rank changes will be automatically handled.
Punishment Changes - Increase In Lengths
We're slowly overhauling some over our punishment lengths, mainly in the hacking category. For a start, we've quadrupled the length for the first punishment, and will be monitoring the effects this has on repeated offences. Depending on the outcome of this, we may be doing more adjustments in the future.
We're also announcing some rule additions and clarifications in the near future, these...
Hello Bees!
Mod applications are NOW OPEN!
​
Please do NOT ask moderators ANY questions in regards to getting mod
,
only myself (BillWarlow) can answer the questions for you, but below I have made a FAQ to answer all the common questions.
Very Important (READ THIS)

Please note there are MANY fake Hive Skype accounts out there. IF you are added on Skype staff manager you WILL be tweeted by
@ItsWillBarlow
and no other account! (note the people I follow and how many people follow me)
How to Apply
Now that you have read the above information. Which is vitaly important. If you haven't read it yet, go back up and read it. It takes 30 seconds and makes sure you stay internet safe.
Definitely read it? Well okay:
Frequently Asked Questions
Q: I applied, when will I hear back?
A:
We will get a LOT of applications, it's not possible to reply to everyone. Only successful applications will hear from me. Please...
​
Hey Bees!
Not a huge update for you this week.
HOWEVER
, we do have some tasty updates none the less. If you like new maps, BlockParty updates and ranks for the games you play... you're in for a treat!
To play all these updates, simply connect to
hivemc.eu
or
hivemc.us
​
New Hide & Seek Map - Bora Bora
​
We're very pleased to welcome a new addition to the Hide and Seek map collection. Introducing, Bora Bora, a community map created by "RedAppleCore", including mods and a new Team Nectar addition. This map might still have a few issues, if you find any, please report them on our bug forums.
New Trouble in Mineville lobby
​
TIMV desperately needed a new lobby design. The old lobby had been around for way over a year, and felt very outdated. Sphere, JediKitty and Mr_Mikeman (from the wonderful Team Nectar) created this lobby in just a few days, sporting a really cool Elven theme and super fun parkour! Hope you all love it as much as we do
New Trouble in Mineville map - The Shire
...
Hey bees!

We just finished rolling out a network wide update allowing you to link your Minecraft and TeamSpeak accounts. The new system automatically manages your TeamSpeak rank based on your Minecraft rank, so no more confusion and waiting for a staff member to give you your rank!


That's it for now, more updates in the Feature "Friday"!
Youri, Matt, Ed, TSEnnis.
​
Hey Bees and Bee-ettes!
Not a super huge update for you this week, we've been busy on a lot of super secret stuff (which may or may not include a new game), however we do have some fun stuff for you! Firstly:
Double Token Weekend!
Everyone gets double tokens until Sunday 23:59(GMT)
​
So make sure you make the most of the Double Token weekend and get all those tasty tokens! We'll be adding more ways to spend your tokens soon enough! Some games don't have stores yet, and they are certainly planned. So... BE PREPARED!
The Laboratory
TheLab has only been out for a few weeks, and the support from you all has been awesome! Thank you to everyone who has played it (Nearly 400,000 of you already... wow!). We said we'd be updating TheLab regularly with new experiments for you to do, and the first additions come today. Today we're adding,
two new intense experiments.
Build a snowman:
Zuk has been watching Frozen too much, and now all he wants to do is build snowman. It is your job to collect snow and pumpkins and raise your own Snowman army. The test subject to build the most Snowmen in 90 seconds will be deemed the champion. (And Zuks best friend).
​
FIGHT!
For years, Zuk has been working on new chemical concoctions to improve...​
​
Hello Bees! Welcome to this weeks Feature Fri...Saturday. Close enough. This week we have a new casual game for you. It's time to meet,
Dr. Zuk.

TheLab is a very casual, easy, relaxing game to play with friends (or some of the 5.4 million players). When you join a game of TheLab you will be briefed by Dr. Zuk himself on 3 out of 14 experiments... with more experiments been added weekly. Remember, it's currently in BETA so expect bugs! We'll be sure to fix all reported ones swiftly.
Want to play? Just connect to
play.hivemc.eu
and use the compass to navigate to "TheLab".
US servers coming soon.
​
Also, this is our first game to use a ResourcePack. The resource pack only adds sounds and music to the game, so it's not required but I'd highly recommend it. The server suggests the resource pack to you when you join, but make sure you have "Server Resource Packs" enabled - you can find the option when you press "edit" on a Minecraft server in your list. Want to download the pack yourself and have it always on?
Here you go.
Experiments?

Experiments are small games that we thought would be fun and...
​
Hey bees!
Welcome back to another Feature "Friday"! This week is a bit light on content, as we've been mainly focussing on all the behind-the-scenes updates due to name changes, our
upcoming minigame (The Lab)
, and updates to our staff back-end. But don't worry, we've got some nice Cowboys and Indians and Deathrun updates to keep everything fresh.
Cowboys and Indians Update
Especially after the 1.8 update, Cowboys and Indians required some updates and bugfixes. We've rolled out a bunch of updates and fixes out last night, and will be monitoring the game to make sure it runs as smooth as it should. Here's whats new:
Brand new rank titles: just like in BlockParty, DeathRun and more, based on the amount of points, you get assigned a rank! There's 13 obtainable ranks, with one special extra rank for the #1 on the leaderboards.
New, individual in-game scoreboard: The scoreboard system has been improved to show more relevant data, as well as a clearer design.
Lobby scoreboard additions: the lobby scoreboard now shows the same statistics as /records.
Team chat: use /teamchat (or /t) to send a chat message only to your team.
New item: Slowdown Wall! Places a 3 wide, 2 high cobweb wall, slowing down or catching your enemies. This item replaces the removed Hulk Smash. (Hulk Smash made it very awkward when making maps for this game so we are happy to...
Hey bees,
Update: name changes are live, post updated,
Minecraft name changes are now available! For all the details from Mojang, make sure to check out their
blog post
!
It's been 11 months since we last posted anything about name changes, so here's a quick refresher/FAQ:
You will keep your rank, statistics, credits, tokens, unlocks, achievements, friends, punishments and any other data attached to your account when you change your username.
If you own any account that is banned because the original username was deemed inappropriate, you can appeal the ban after you change it to something acceptable.
You can see your friends name history by using the following command: /friend history currentign
To protect our network stability, some of our systems use a cache to save username to UUID translations: because of this, it might take up to 30 minutes for your new username to visible/usable on our website and friend system.
Hive services will only use your new username if you log in to

the server

(EU or US) at least once with your new name.
If you lost your Optifine cape after a name change, you can find a guide describing how to get it back HERE.
We are not Mojang or Optifine support: whilst we will do our best to...
​
Hey Bees!
It's time for another Feature Friday update! Whilst a lot of the updates we've done this week are mainly behind the scenes, we do also have some highly requested features/updates to announce.
New Cowboys and Indians map: Warehouse
We've added a brand new CAI map: Warehouse. This amazing map built by
@spherefs
from Team Nectar, with an interesting design to the map. It tests your skills and separates the good CAI players from the great CAI players.
The map has been live on all the servers since yesterday, but if you haven't checked it out yet, go do it now!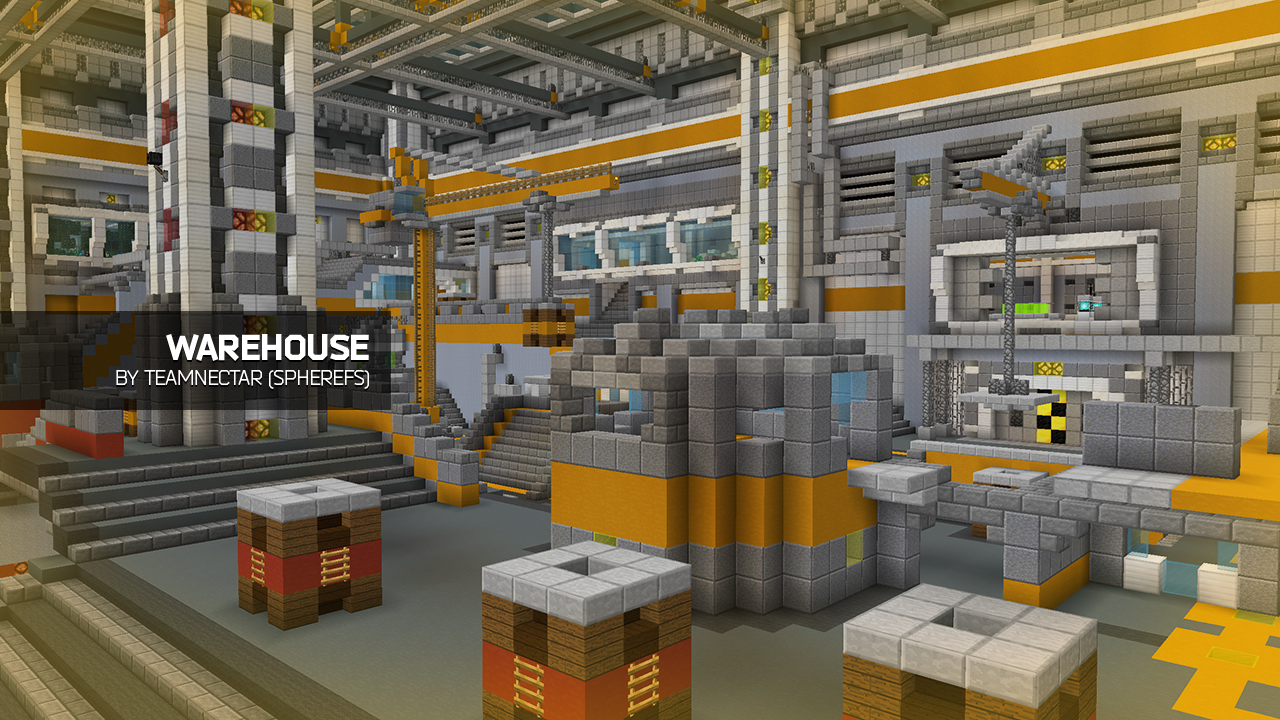 ​
Achievement Updates: In-Hub viewer and global updates
It's now way easier to keep track of your achievement progress: just check them out in the hub! Simply open up The Hive Menu (right click the Nether Star in the center of your inventory!), and click the achievement book. From here, you can check out your achievement progress on all games, as well as global achievements.
We're currently working on some final updates on the tracking of global achievements, to make sure they are always loaded and saved. After this, we will be starting the rollout of achievement rewards, more on this soon!
Website Updates
@JollyajaX
has been working hard on the overhaul of the player profiles on the website, this will be rolled...
Hey bees!
As this week's real Feature Friday requires some network maintenance, we will be rolling out the complete update a bit later, so we don't interrupt everyone's weekend entertainment. However, we have already release a part of this week's updates, so continue reading to learn all about them.
Global Achievement: The Swarm
Most of the global achievements will be released with the maintenance we mentioned above, but The Swarm achievement is already live! This achievements is quite unique: you can only get it by being killed with someone that already has it (starting with all Hive Owners). At the time of writing 10.000 people are already "infected", with more bees joining it every second. The Swarm is obtainable in every minigame featuring PVP eliminations (that's all Hive games, except BlockParty and Splegg).
Survival Games Point Fixes

We've managed to track down some nasty bugs with the point tracking in Survival Games, and all point-related bugs are now resolved. This also fixes the win bonus (+ first win of the day bonus), enjoy!
That's it for now, expect a way bigger change log in the post-maintenance update!
Youri, Ed, Matt, Swarmis.